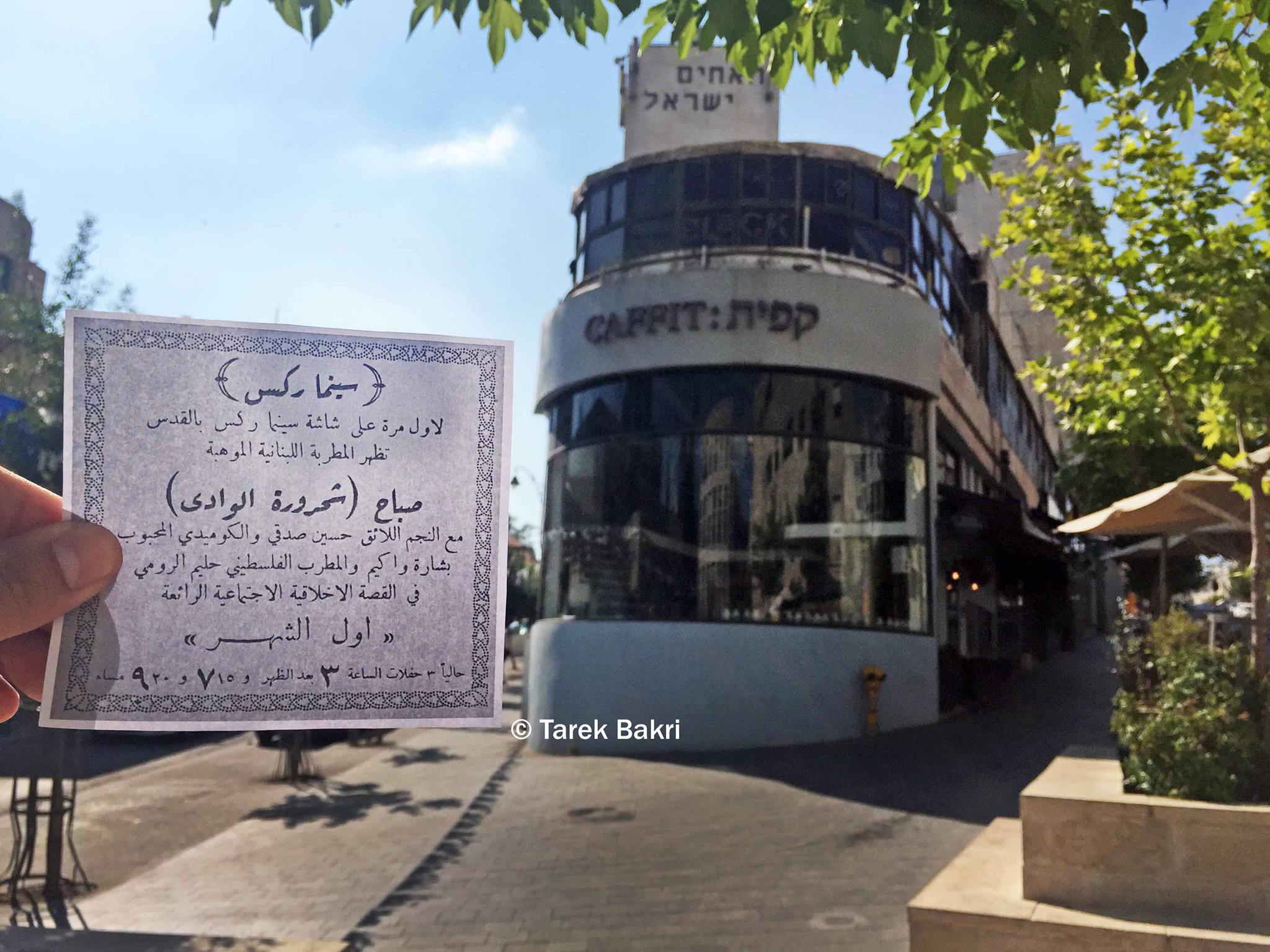 For the first time on Cinema Rex's screen in Jerusalem appears the talented Lebanese singer "Sabah" and Palestinian singer "Halim Al Roumi"
This what appeared in one of the advertisements in "Al Muntada" magazine published in 1946 for Cinema Rex (owned by Yousef Albina and Talhami), and it used to screen the production of The Nile Film" (owned by Gabriel Talhami).
Cinema Rex is located near Jaffa street in west Jerusalem, was built in 1938 and had a capacity of 1300 seats. The cinema was a target for the "Irgun" zionist terrorist group for two times, the first was in 1939 when 7 of the Irgun members entered the cinema to watch the movie "Tarzan" when they detonated a time bomb and caused the death of 5 Palestinians. Also the same group was behind burning the cinema in 1947.
After Al-Nakba (1948), the israelis took over the cinema and re-opened it in 1950's and called "Cinema Studio", before its repurposing into office space and restaurants.
As for the film "Awwal Shahr" of the singer Sabah, it had a huge success in Palestine and was screen in several cinemas across Palestinian cities like Akka, Jaffa, Haifa and Jerusalem, where one of its main actors was the Palestinian signer Halim Al Rumi, the father of the singer Majida Al Roumi, who was born in Nazareth, 1919 and died in Lebanon, 1983.