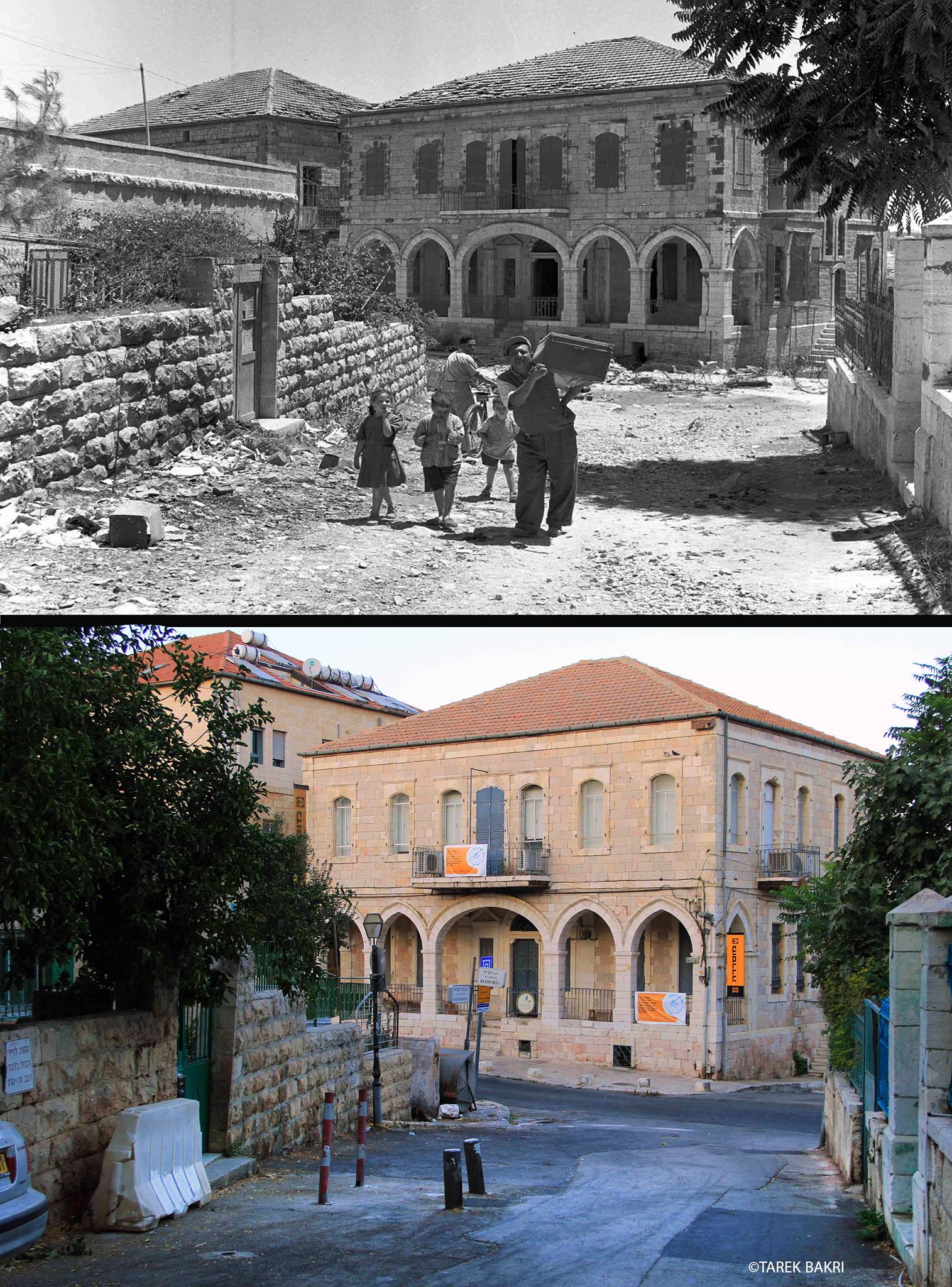 Al-Musrara is relatively a small neighborhood that was built in different phases from the 1860 onward as the first residential blocks outside the Old City walls of Jerusalem. However,
it witnessed a flourishment in 1920, due to the number of the primary and secondary schools, and most notably the constitutional School founded by Khalil Sakakini in 1909.

Two-thirds of the neighborhood was occupied in 1948, while one-third remained close to Bab al-Amoud "Damascus Gate" with the Arabs. Before and after Nakba, many of the attacks occurred on the city's dividing line where this neighborhood is located.
The occupation authorities settled Jews from the Arab Maghreb in that occupied part of Musrara after Nakba. Dozens used to live in one house
.
For example, the Palestinian house, which was consisted of four rooms, used to be inhabited by 40 Eastern Jews, 10 per room. This continued until the authorities took them out of these houses and placed them in overcrowded dwellings and housings that were built to accommodate them and settle the Western "Ashkenazi" Jews in the beautiful Arab houses instead of the Eastern Jews. This caused anger and resentment among the Eastern Jews. Which eventually led to the establishment of the Black Panthers movement in 1971, with the aim of bringing up a social revolution in the Israeli society due to the feeling of oppression, discrimination and racism of the Easterners in employment and services unlike the Westerners. However, this movement and its rebellions were suppressed as well as ended in 1973.
The house in the picture was built in the late 19th century.

After Nakba, the israelis turned it into a religious school called Beit Ya'akov and later became a photography and Media School. However, Israeli sources mentions something, when talking about this house:
(Perhaps a house for a rich Ethiopian man who built it for his lover or a house that belongs to a Palestinian family), and here we refute this narrative and emphasize the Palestinian property..

In 1925, Minister Arthur Balfour visited Palestine for the first time after giving the ominous promise of eight years. There were widespread protests among the Palestinians, and the residents took part in demonstrations and declared a total strike.
They raised the black flags in the streets, alleys and houses.
Attached in the first comment the picture of the house owner raising the black flags on his balcony, refusing the visit of Balfour to Palestine!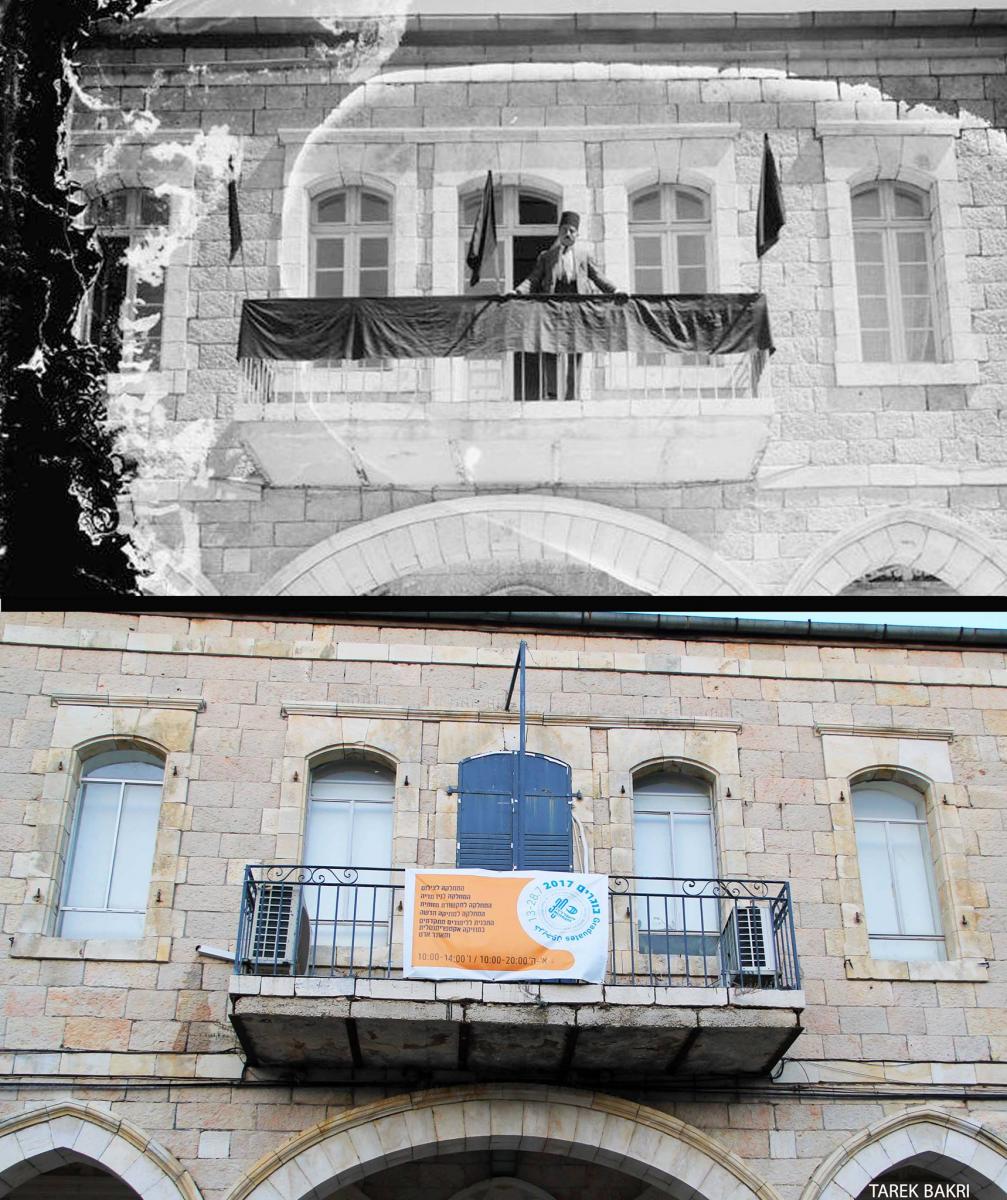 References:
.Black and White Photograph 1948 Franz Schlensiger -
 .Central Zionist Archives -
. Interviews of Reuven Abergel, one of the founders of the Black Panthers Movement -
.Library of Congress -