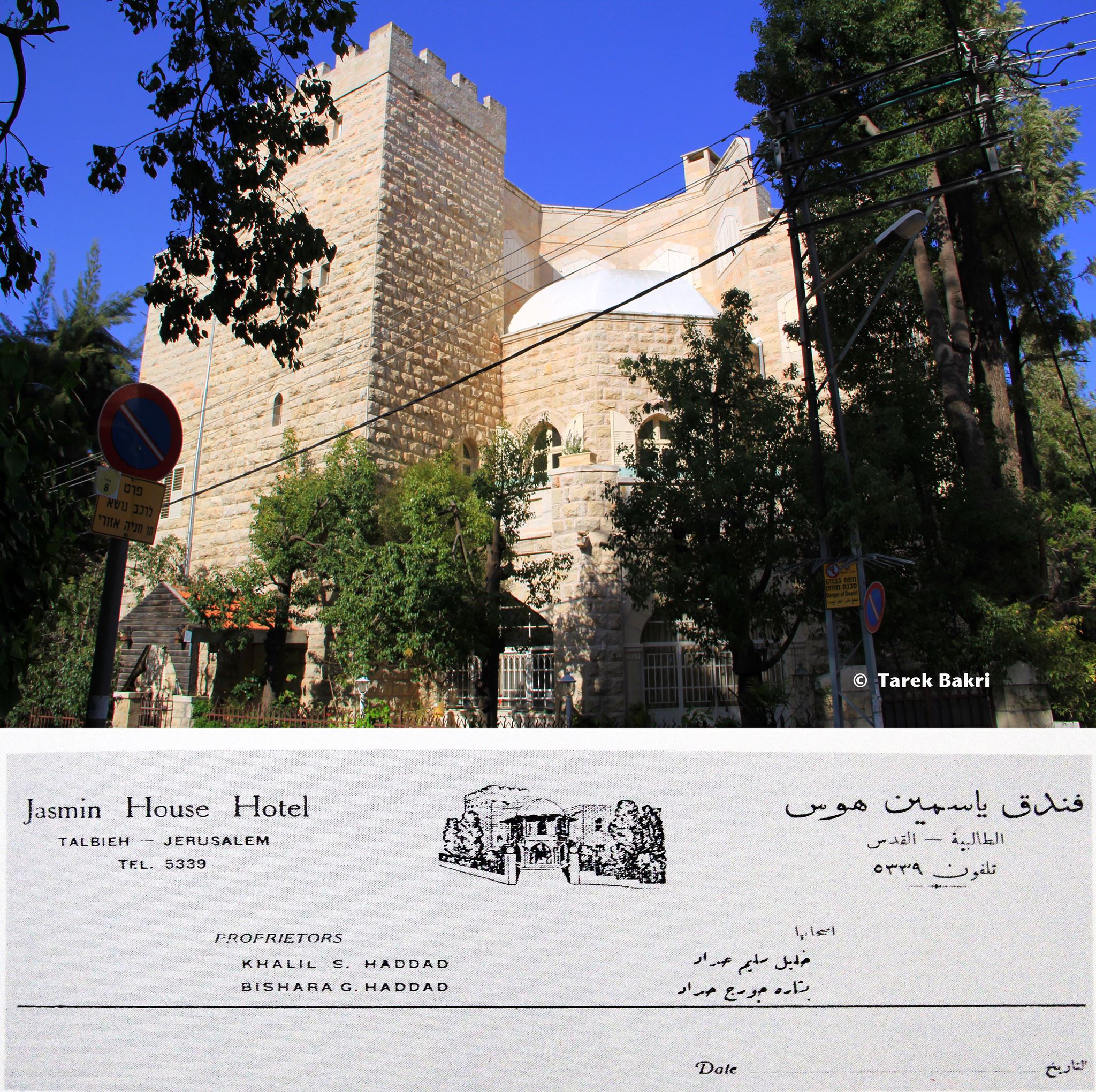 In a quite spot in Talbiya on the west part of occupied Jerusalem, Dr. Bishara Kanaan built a 2 storey building in the twenties that was used as a school for Evria Sisters.
Dr. Kanaan was married to German lady, and they had a daughter called "Yasmin". In 1938 the building was transformed into a hotel and he named it after his daughter "Jasmin House Hotel".
In 1939 and after WW2, the British mandate forces arrested and suspended all Germans including Jasmine Kanaan, so she moved the property to a Jewish man called Gustaf Klein, and it has been said that the UN delegation that was sent for the mission of "Partition of Palestine" had their meetings in this hotel. 
In 1945, The Palestinian George Haddad successfully managed to get this property back. However, after Nakba, the hotel was used as a multi residential building for Israeli families.