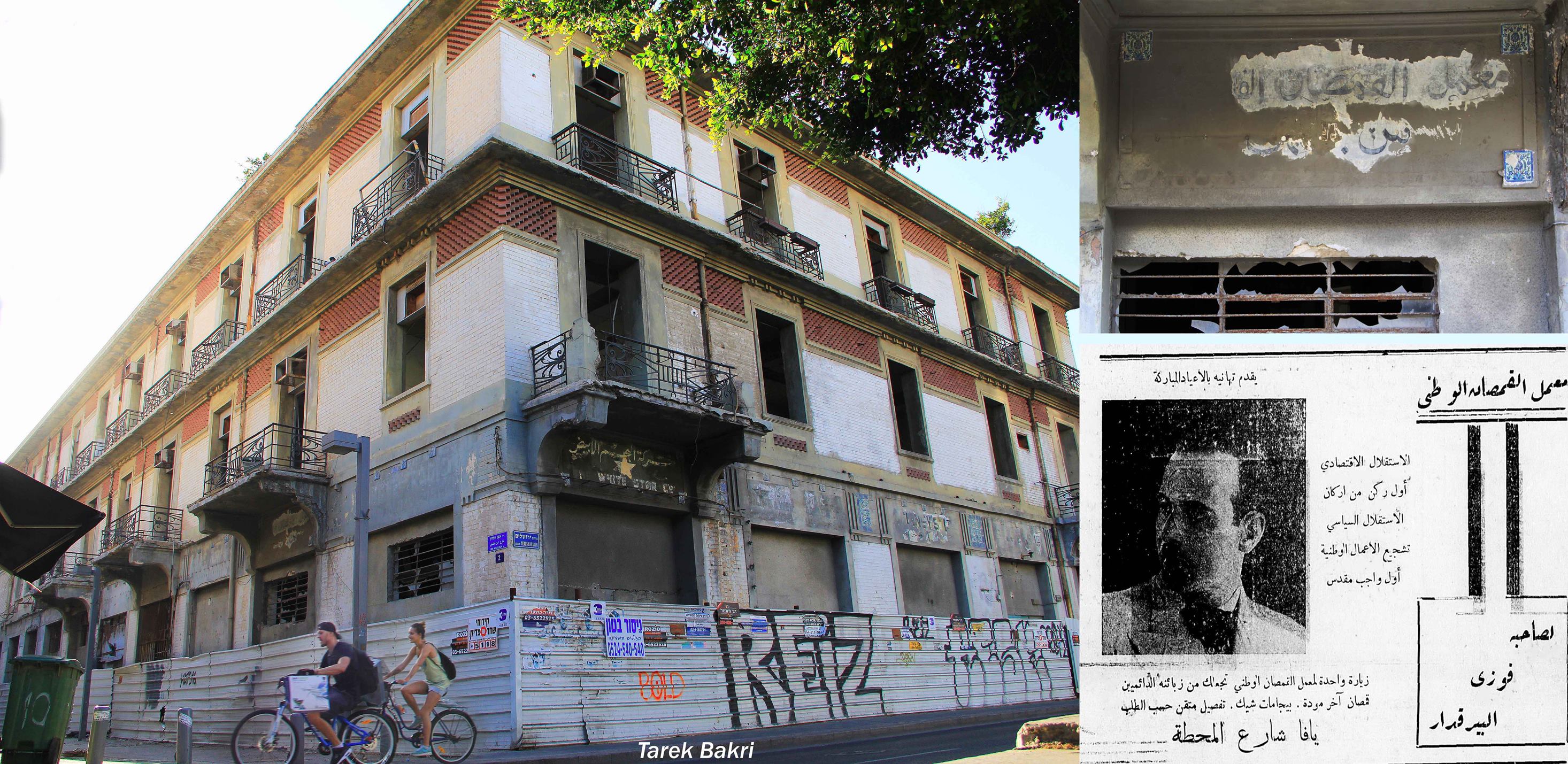 During the renovation of a big building At Al-Mahatta street that extends Jamal Pasha Street in Jaffa (they call it "Sderot Yerushalayim" nowadays,) a story has been revealed; commercial spaces and Arabic names behind the big facade (from prev. renovation) of this building that was teared off earlier. "Al Najm Al Abyad Company", "Palestinian Shirts Factory" among others. The building itself was home to the Palestinian magistrates' court of Jaffa before Al-Nakba, 1948. 

The (Palestinian) National Shirts Factory was established by the late "Fawzi Berekdar" who passed away in Amman 1979. 
At that time, textile manufacturing had a tremendous role as a key industry within the national Palestinian economy before Al-Nakba in 1948, cities like Jaffa and Al-Majdal were at the forefront of this industry.
Prior to WWII, Palestinians used to produce only 4% of their local market demand, approx. 40 million meters of textile. But right after the end of WWII, the production increased to cover up to 35%, and the goal was to achieve autarky in this domain and to stop imports from other countries. Raw materials were imported from Lebanon and Egypt. This has led many textile manufacturers to move their businesses from Damascus to Palestine.Export possibilities were also on the table of discussions.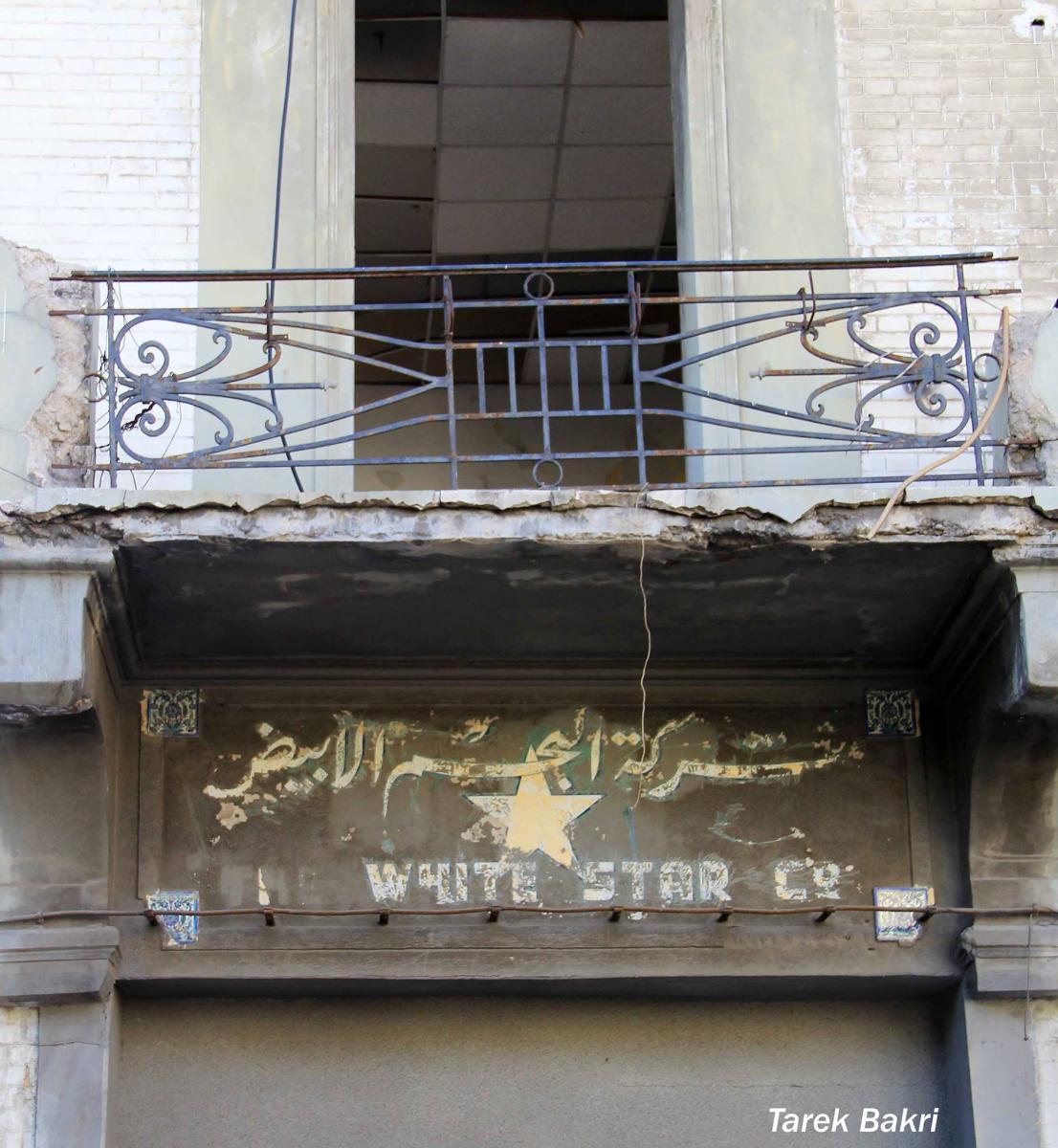 Many factories were established in the process, most notably, "Al-Maghzal Al-Thahabi" factory by "Abdulkareem Al-Saqqa", owner of the "Palestinian Syrian Textiles Company", where he has established this factory in Beit Dajan, Jaffa and had 10,000 spindles operated by hundreds of workers to produce over 90 tons of textile monthly.
As "Fawzi Berekdar" has always published in his factory Ads (Attached from "Palestine Newspaper", 1935): "The economic independence is the first pillar of political independence, supporting national industries is a sacred duty"